Landing on the Moon in 2026
We're going back to the Moon! Firefly was awarded a second task order by NASA as part of the Commercial Lunar Payload Services (CLPS) initiative. This time, we're delivering payloads to lunar orbit and the far side of the Moon with our Blue Ghost spacecraft in a two-stage configuration. With payload capacity still available, our mission offers additional customer opportunities for payload delivery and orbital services.
Blue Ghost Transfer Vehicle
Firefly's Blue Ghost transfer vehicle can deliver 2,700 kg of payload to lunar orbit and provide ongoing communications services for up to 5 years. The vehicle also has sufficient propellant reserve to enable a variety of advanced mission opportunities, such as lunar sample return to Earth and further exploration to nearby planets like Mars and Venus.
Blue Ghost Lunar Lander
Firefly's Blue Ghost lunar lander can deliver 150 kg of payload to the lunar surface and provides data, power, and thermal resources for payload operations through transit to the Moon, in lunar orbit, and upon landing on the far side of the Moon for at least 10 days.
Our Capabilities
Firefly's unique two-stage Blue Ghost spacecraft offers government and commercial customers multiple deployment options as we collectively build the infrastructure for ongoing lunar operations and planetary exploration.
Blue Ghost Lunar Lander
Payload Capacity

150 kg

Height

2 m

6.6 ft

Diameter

3.5 m

11.5 ft

Uplink / Downlink

S-band DTE or through relay

Payload Power

200 W average
Blue Ghost Transfer Vehicle
Payload Capacity

2,700 kg

Height

2.3 m

7.5 ft

Diamater

2 m

6.6 ft

Uplink / Downlink

S-band and X-band DTE

Payload Power

300 W average
Our Destination
Following separation from our Blue Ghost transfer vehicle in lunar orbit, our Blue Ghost lander will touch down at the furthest lunar landing site ever achieved on the far side of the Moon. This uniquely "quiet" region is shielded from Earth-born radio frequency noise. The Moon further shields noise from the Sun during the lunar night, making the region perfectly suited to collect valuable data on the cosmic Dark Ages.
Our Payloads
The NASA-sponsored payloads aboard Blue Ghost Mission 2 will enable continuous communications services for future spacecraft, robots, and human explorers on the Moon. The payloads will also unlock new research about the formation of the Moon, Earth, and universe at large.
European Space Agency; Surrey Satellite Technology Ltd.
NASA; U.S. Department of Energy
NASA's Jet Propulsion Laboratory
Join Our Mission
Blue Ghost Mission 2 still has payload capacity available for additional customers. We provide end-to-end lunar orbit and surface delivery services that can be customized to accomplish each customer's technology, research, or exploration goals. Get in touch to learn more about joining our mission.
Payload User's Guide
Learn more about how Blue Ghost can meet the needs of your lunar payload.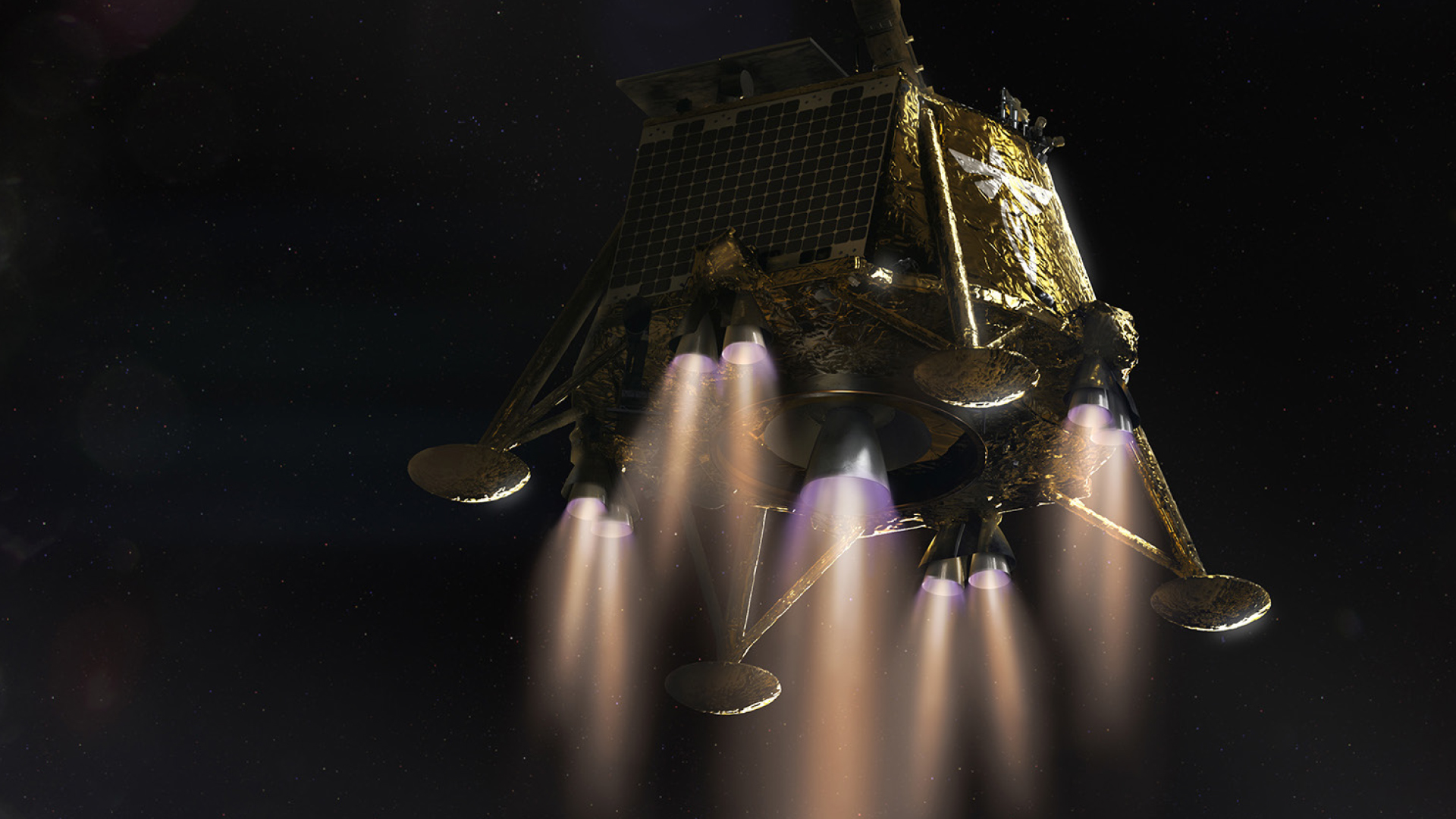 Lunar Careers
We're hiring talented, enthusiastic candidates to support our missions to the Moon.