Life at Firefly
At Firefly, we're focused on making space attainable for everyone – including you! Each team member's passion, dedication, and innovative ideas have a direct impact on fueling our successful trajectory into space. And there's no shortage of meaningful projects to work on at Firefly. As an end-to-end space transportation company, Firefly has a diverse line of business with opportunities to get hands-on experience building launch vehicles, in-space vehicles, and lunar landers.
Our Team
Headquartered in the Lone Star State, Firefly's hardworking team reflects Texas' GO BIG culture in everything we do. We build big, achieve big, and dream big. We're building launch vehicles and spacecraft to provide more reliable and affordable space access. We've achieved some incredible wins with NASA, the U.S. Space Force, and key commercial customers, opening the door to some of the most exciting launches in the industry. And we're dreaming bigger than this planet – Firefly has two upcoming missions to the Moon with even bigger ambitions to Mars, Venus, and beyond.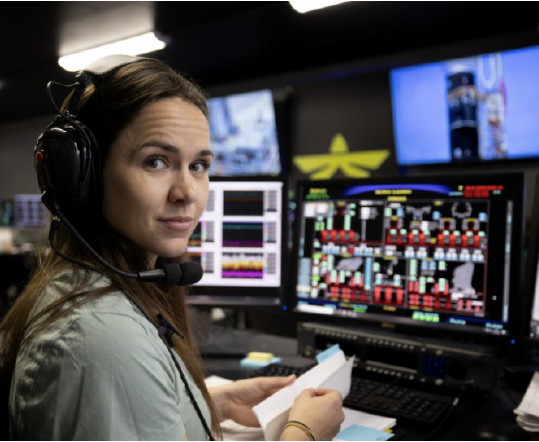 Our Purpose
Firefly's purpose is to innovate with relentless courage to unlock space for humanity – in a way only Fireflies can.
"You miss all the shots you don't take. If this is something that interests you, then apply. Being a dedicated, driven team player can carry you far. You can learn about rockets, it's much harder to learn dedication and passion."
– Meagan Roth, Sr. Director of Systems Engineering and Launch
Our Benefits
We take care of our employees with some of the best benefits in the industry.
Medical, Vision & Dental Insurance
Life, Disability & Accidental Insurance
Flexible PTO Options
401K Matching
Stock Options & Stock Purchase Plan
Maternity & Paternity Leave
Educational Reimbursement
Employee Assistance Program
Dog Friendly Workplace
DoD SkillBridge Opportunities
Job Openings
From rocket propulsion and test operations to spacecraft, we have open roles across the company. We're looking for incredibly passionate, bright innovators to join our team and help make space exploration an achievable dream for everyone.