Meeting the Needs of the New Space Economy
Firefly Aerospace Inc. ("Firefly") is an American end-to-end space transportation company committed to providing economical and convenient access to space for small payloads through the design, manufacture, and operation of reliable launch and spacecraft vehicles. Firefly's launch vehicles utilize common technologies, manufacturing infrastructure, and launch capabilities, providing LEO launch solutions for up to ten metric tons of payload. Combined with Firefly's in-space vehicles, such as the Space Utility Vehicle (SUV) and Blue Ghost Lunar Lander, Firefly provides the space industry with a single source for missions from LEO to the surface of the Moon or beyond. Firefly is headquartered in Cedar Park, TX.
Board of Directors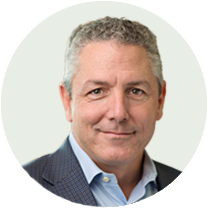 Bill Weber
CEO
Bill Weber is a multi-time CEO who has spent the entirety of his career leading people in high growth technology environments, solving some of the world's most difficult problems. He most recently founded First Light Acquisition Group, a Special Purpose Acquisition Company that completed at $230M public raise in September 2021 (NYSE: FLAG). Prior to First Light, Bill served as president, CEO, and board member of KeyW Corporation, a 2,000+ person, $500M publicly traded company (NASDAQ: KEYW), President and COO of XLA, a privately-held national security and diplomacy technology firm, and President of Kaseman, a technology services firm providing foreign policy assistance to the U.S. government. A veteran U.S. Army Captain and Airborne Ranger, Bill was awarded the Bronze Star for his actions during Operation Desert Storm. He holds a Bachelor of Science degree from Washington University and is a graduate of The Executive Program at the University of Virginia Darden School of Business. He currently serves on the board of America's Warrior Partnership.
Thomas E. Markusic
FOUNDER AND CHIEF TECHNOLOGY ADVISOR
Prior to co–founding Firefly, Tom served in a variety of technical and leadership roles in New Space companies: Vice President of Propulsion at Virgin Galactic, Senior Systems Engineer at Blue Origin, Director of the Texas Test Site and Principal Propulsion Engineer at SpaceX. Prior to his New Space work, Tom was a civil servant at NASA and the USAF, where he worked as research scientist and propulsion engineer.
Peter Schumacher
PARTNER
Mr. Schumacher is a Partner at AE Industrial and is primarily focused on investment strategy, deal origination, due-diligence management, and the monitoring and growth of AE Industrial's portfolio investments. Mr. Schumacher currently sits on the boards of AE Industrial's portfolio companies: AIM, AMPAC, Applied Composites, Atlas, Cross Fire, Moeller and UAV Factory. Mr. Schumacher brings over 14 years of aerospace industry M&A, business development, and engineering experience to AE Industrial. Prior to joining AE Industrial in 2015, Mr. Schumacher was the Director of Business Development for GE Aviation's Engine Services business, where he was responsible for leading all M&A activity within this organization, including joint ventures, acquisitions, disposals, and related business initiatives. During his ten year career at GE Aviation, Mr. Schumacher also held commercial roles within the Sales, International Programs and Customer Support organizations, as well as engineering roles within the Services and Design organizations. Prior to GE Aviation, Mr. Schumacher was a mechanical engineer at Orbital Sciences Corporation, where he was responsible for design, assembly and test of the Navy's GQM-163A ducted rocket. Mr. Schumacher holds an MBA from The Ohio State University and a BS in Aerospace Engineering from Arizona State University.
Kirk Konert
PARTNER
Mr. Konert is a Partner at AE Industrial and is primarily focused on originating, executing and monitoring AE Industrial's portfolio investments. Mr. Konert currently sits on the boards of AE Industrial's portfolio companies: AMPAC, Applied Composites, Atlas, Belcan, BigBear.ai, CDI, Columbia, Gryphon, Pangiam, Redwire and UAV Factory. He has also been involved in AE Industrial's investments in Global Jet Capital and Kellstrom. Prior to joining AE Industrial in 2014, Mr. Konert was a Senior Associate at Sun Capital Partners where he focused on sourcing, screening and executing middle market buyout transactions across several industries, as well as handling portfolio company responsibilities. Prior to Sun Capital, Mr. Konert was a member of Wells Fargo Securities' Industrials Group, where he focused on M&A and corporate finance transactions. Mr. Konert received a BA in Economics from Davidson College.
Pam Braden
OPERATING PARTNER
Ms. Braden is an Operating Partner at AE Industrial, bringing over 35 years of experience in the defense, technology and government services industries. Ms. Braden currently serves on the Board of Directors of AE Industrial's portfolio companies: Belcan, BigBear.ai and Pangiam. Prior to joining AE Industrial in 2022, Ms. Braden was the Chief Executive Officer and Founder of Gryphon Technologies, a former AE Industrial portfolio company, which was sold to ManTech International Corporation in 2021. Under Ms. Braden's leadership, Gryphon transitioned from a privately owned small business into a 1,500+ employee and $300 million annual revenue leader that provides digital engineering, cyber, cloud migration, and predictive analytics solutions to national security organizations. Prior to Gryphon, Ms. Braden served as an executive at various government sector startups that ultimately grew into large businesses. She holds a BS from the University of Akron.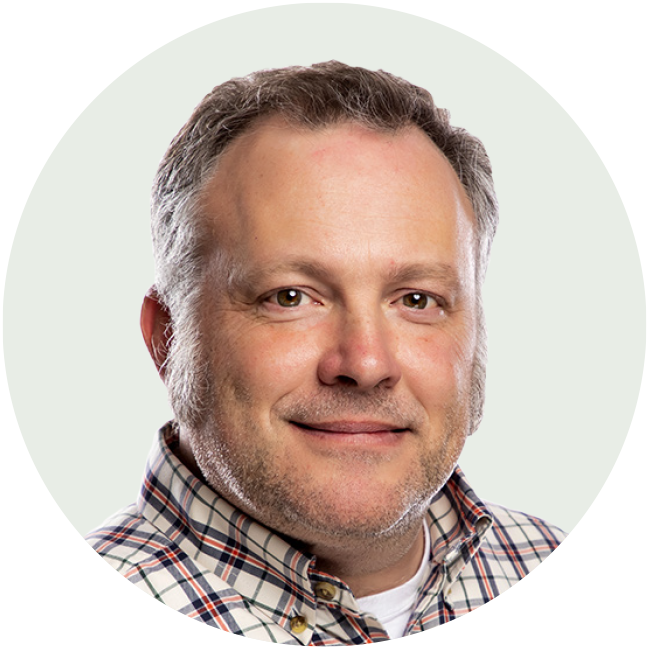 Pete Cannito
OPERATING PARTNER
Mr. Cannito is an Operating Partner at AE Industrial, bringing over 20 years of experience in the defense, government services and technology industries, and serves as the CEO of Redwire, an AE Industrial portfolio company. He currently serves on the Board of Directors of AE Industrial portfolio companies: American Pacific Corporation, BigBear.ai, Edge Autonomy, Firefly Aerospace and Redwire. He previously served on the Board of Directors of Gryphon Technologies, prior to its sale to ManTech International Corporation in 2021. Prior to joining AE Industrial, Mr. Cannito served as the CEO of Polaris Alpha, a high-tech solutions provider developing systems for the Department of Defense and Intelligence Community, with specialized experience in Space, Cyber and the Electromagnetic Spectrum. He also held successive executive roles at EOIR Technologies and Booz Allen Hamilton. Prior to this, Mr. Cannito started a company which focused on enterprise mobile computing. Mr. Cannito proudly served as an officer in the United States Marine Corps.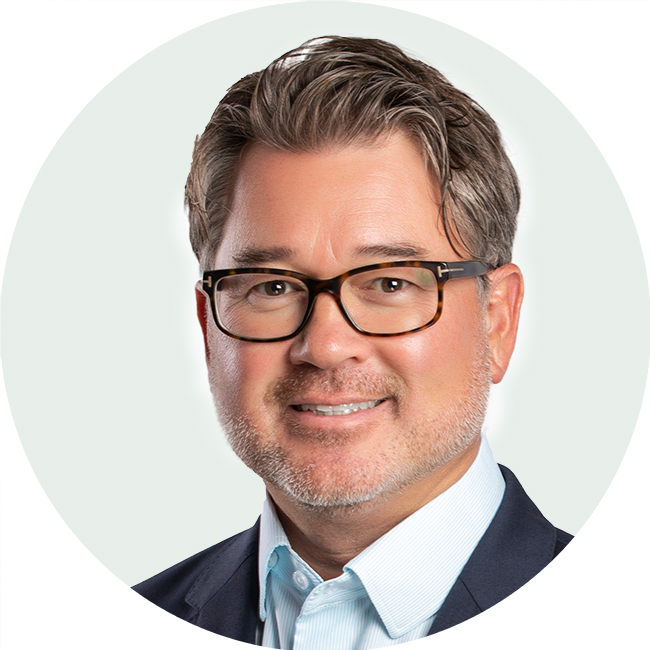 Chris Emerson
Operating Partner
Mr. Emerson is an Operating Partner at AE Industrial, bringing over 25 years of aerospace experience in the commercial aviation, U.S. Defense, Rotorcraft, and Space sectors. Mr. Emerson currently serves on the Board of Directors of AE Industrial portfolio companies: Belcan, Firefly and The Atlas Group. Mr. Emerson also serves on the Board of Directors of Hidden Level and Spirent Federal. Mr. Emerson is the former Chairman & CEO of Airbus U.S. Space & Defense, Inc.; in this role he developed and executed a strategy to grow Airbus' U.S. space business. Previously, he was President of Airbus Helicopters, Inc., where he led a turnaround in the U.S. civil market by growing their market share from ~40% to ~70% in 4 years.
Mr. Emerson started his career in 1996 with Daimler – Mercedes Benz in Alabama. In early 2000, he joined Daimler Chrysler Aerospace (DASA) in Germany and was part of the internal team that formed – through a simultaneous IPO and merger of three national entities — EADS (today Airbus). In 2003, Mr. Emerson was appointed Senior Vice President and Chief Financial Officer charged with helping the newly formed executive team establish Airbus North America as a credible U.S. Government contractor. Mr. Emerson was also responsible for investor relations in the U.S. From 2010 to 2015, Mr. Emerson led the global marketing and strategy organization for Airbus' commercial aircraft division in France during the introduction of the A350 and A320NEO programs.
Advisory Board
Douglas L. Loverro
Mr. Douglas L. Loverro is a recognized and highly sought-after expert in defense and intelligence space matters, having worked for over 30 years in the Department of Defense (DoD) and the National Reconnaissance Office (NRO), developing, managing, and establishing national policy for the full range of National Security space activities. Mr. Loverro served as the Deputy Assistant Secretary of Defense for Space Policy, and Executive Director and Deputy Program Executive Officer for the Air Force Space Command's Space and Missile Systems Center (SMC). Prior to his assignment at SMC, he served in a wide range of space leadership roles as Deputy Director of System Engineering at the NRO, and Program Director for the Future Imagery Architecture System, the US Global Positioning Satellite (GPS) System, and the Air Force's classified space control systems program.
Mr. Loverro is credited with a wide-ranging list of accomplishments in aerospace development including the development of a national strategy for space defense and space system resilience, initiating modernization of the third-generation GPS System, and establishing the DoD's Global Broadcast Service program, and the invention of the supersonic chemical oxygen-iodine laser.
Jim Bridenstine
Mr. Bridenstine served as NASA Administrator from 2018 to 2021. During his tenure, NASA launched its Artemis mission and established the Commercial Lunar Payload Services Program (CLPS) to partner with private enterprise in landing rovers on the lunar surface. Among his accomplishments at NASA, he managed the continued commercial resupply of the International Space Station and led agency efforts to partner with U.S. businesses on the Commercial Crew Program, which seeks to launch U.S. rockets from U.S. launch sites. Also during his tenure, NASA's science portfolio grew to include the Mars Perseverance Rover, an enhanced fleet of Earth-observing satellites, and the finalization of the James Webb Space Telescope.
Prior to his time at NASA, Mr. Bridenstine served in the U.S. House of Representatives, where he was a member of the Armed Services Committee and the Science, Space and Technology Committee. Before being elected to Congress, he served as a pilot in the U.S. Navy before transitioning to the U.S. Navy Reserve and being named Executive Director of the Tulsa Air and Space Museum & Planetarium. He holds a BA from Rice University and an MBA from Cornell University.
Deborah Lee James
Has a three-decade track record in national security, including 20 years of U.S. government service, with time on Capitol Hill as a professional staff member in the U.S. House of Representatives and two tours in the Pentagon, first as an Assistant Secretary of Defense and later as the Secretary of the Air Force. As Secretary, Ms. James also was the Principal Defense Space Advisor. She has led large industry teams in support of the military, most notably as President of the Technical and Engineering Sector of SAIC, responsible for $2 billion in Defense contract revenue and 8,700 employees. Ms. James is the author of the leadership book "Aim High: Chart Your Course and Find Success"; and serves on the boards of various organizations including Textron, Unisys, Noblis, the Penfed Foundation and LeanIn.Org.
James Cartwright
General James Cartwright retired from active duty on September 1, 2011, after 40 years of service in the United States Marine Corps. General Cartwright served as Commander, U.S. Strategic Command, before being nominated and appointed as the 8th Vice Chairman of the Joint Chiefs of Staff, the nation's second highest military officer. He is widely recognized for his technical acumen, vision of future national security concepts, and keen ability to integrate systems, organizations and people.
Jeff Bingham
Jeff brings nearly 40 years of governmental experience to Firefly. Instrumental in shaping space station policy, he served most recently as the senior advisor on space for the U.S. Senate Committee on Commerce, Science, and Transportation. He was previously the associate administrator for NASA's Office of Legislative Affairs. Jeff played a key role in ensuring continued congressional support for the ISS as the legislative coordinator for the International Space Station program.
Robert Cardillo
Delivers strategic and operational expertise to create an enhanced awareness of planet Earth to enable improved decision-making. Before forming TCG in May 2019, Mr. Cardillo was the sixth Director of the National Geospatial-Intelligence Agency from 2014 until 2019. He led transformation of the Agency's future value proposition through innovative partnerships with the growing commercial geospatial marketplace. During his 35+ years of public service, Robert served in leadership positions within the organization of the Chairman of the Joint Chiefs of Staff, the Defense Intelligence Agency, and the Office of the Director of National Intelligence.
Senior Leadership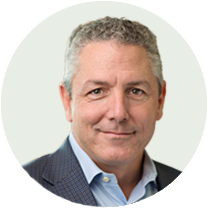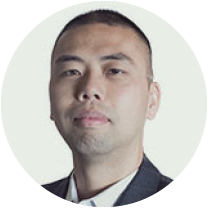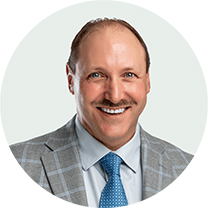 David Wheeler
General Counsel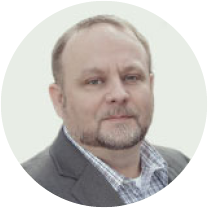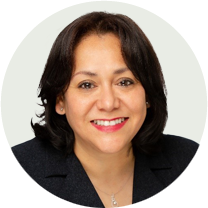 Penélope Figón-Merritt
Chief People Officer
Shea Ferring
Chief Technology Officer
Dawn Young
Chief Ethics and Compliance Officer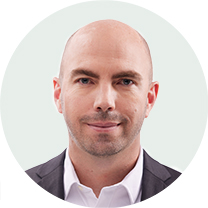 Adam Oakes
VICE PRESIDENT OF LAUNCH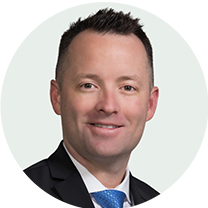 Justin Siebert
Vice President of Operations and Production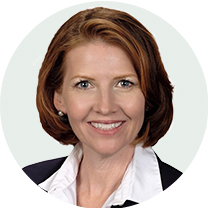 Jana Spruce
Vice President, Spacecraft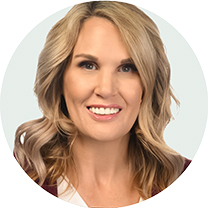 Trina Patterson
Vice President, Marketing
Ray Allensworth
Blue Ghost Program Manager
Thejaswi Maruvada
Program Manager, Alpha
Travis Basinger
Program Manager, MLV
Will Coogan
Chief Engineer, Blue Ghost
Miles Gray
Chief Engineer, MLV Program
John Courter
DIRECTOR OF STRUCTURES
Jordi Paredes Garcia
Alpha Chief Engineer
Kevin K. Gordon
Director, Aerospace Software Engineering Group
Carter Linville
Director of GSE
Stephen McCall
Director, Government Relations & Regulatory
Brigette Oakes
DIRECTOR OF PROPULSION
Jeffrey Duncan
Director of Mechanical Engineering
Matthew Ginsey
Director of Electrical Engineering
Israel Figueroa
System Architect & Solutions Director
Brad Obrocto
DIRECTOR OF LAUNCH OPERATIONS
Craig Peterson
Director of Mission Management
Eric Salwan
CO-FOUNDER, DIRECTOR OF COMMERCIAL BUSINESS DEVELOPMENT
Contact Us
How can we help?
Our Locations
Headquarters
1320 Arrow Point Dr #109,
Cedar Park, TX 78613
Test Facility
Bertram, TX 78605
Firefly Headquarters
Firefly test stand
Stage 1 lift operations