Flying Annual Missions to the Moon
Firefly's Blue Ghost lunar lander is flying annual missions to the Moon with payload services customized to the technology and exploration goals of each customer. Offering rideshare opportunities and dedicated missions, Blue Ghost can deliver and host payloads anywhere on the lunar surface. When paired with Firefly's medium launch and orbital vehicles, Blue Ghost supports end-to-end cislunar services from Earth to the Moon and beyond.
Lander Dimensions
Height

2 m

6.6 ft

Diameter

3.5 m

11.5 ft
Payload Resources
Uplink / Downlink

DTE or through relay

Power

300 W

Mass to Surface

150 kg

Mass to Orbit

2,700 kg

with transfer vehicle

Imagery

360° of HD
Lander Payload Mounting
Above Deck

3+ sqm

Unobstructed horizon and sky views

Mid-Deck

4+ sqm

Shelf mounting options, ideal for rovers

Below Deck

2+ sqm

Unobstructed surface access

Interior

Custom

Customized chassis-scale payload locations
End-to-End Cislunar Services
With launch, lunar, and orbital vehicles, Firefly provides end-to-end cislunar services in support of U.S. and international government agencies and the commercial lunar market. Once manifested, Firefly mission managers guide each payload through integration planning, verification, launch, and mission operations.
Launch Services
Compatible with multiple launch providers, Blue Ghost can be launched aboard Firefly's medium launch vehicle to provide a seamless mission experience.
Lunar Delivery & Operations
Blue Ghost supplies data, power, and thermal resources for payload operations through transit to the Moon, in lunar orbit, and on the lunar surface.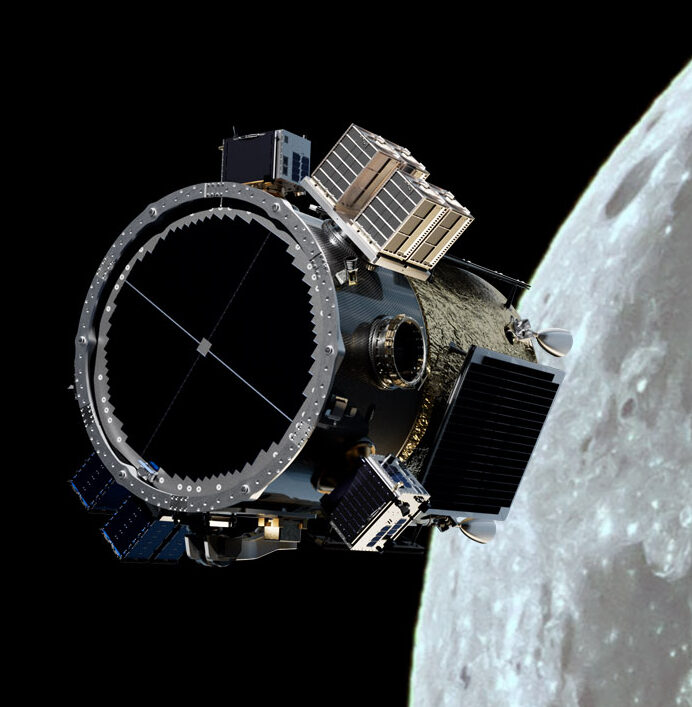 Lunar Orbit Services
Blue Ghost can be paired with our Elytra vehicle to support long-term orbital operations, such as hosting, space domain awareness, and interplanetary transport.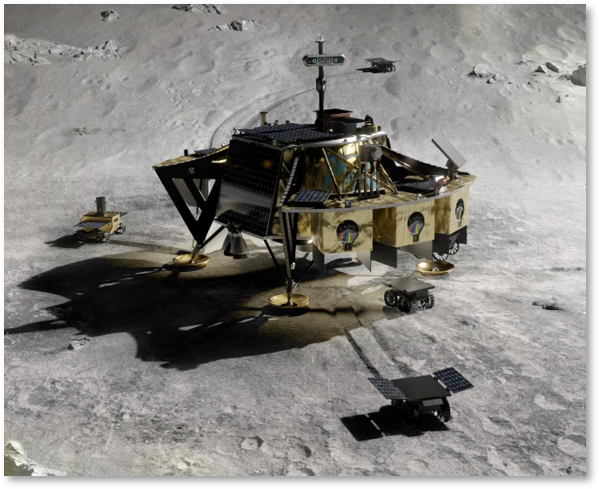 Custom Cislunar Solutions
Blue Ghost can be customized to support larger, more complex missions, including lunar night operations, surface mobility, and sample return.
The Blue Ghost Difference
Firefly's Blue Ghost lander is designed and built to be easily adapted to serve each customer's unique cislunar needs. Our vertically integrated approach with shared components across our vehicles further enables scaled efficiencies, quality assurance, and lower costs that we pass on to our customers.
Robust Spacecraft Facilities
Firefly operates a 50,000 sq ft spacecraft facility with a mission control center and 2,500 sq ft ISO8 cleanroom to accommodate multiple landers.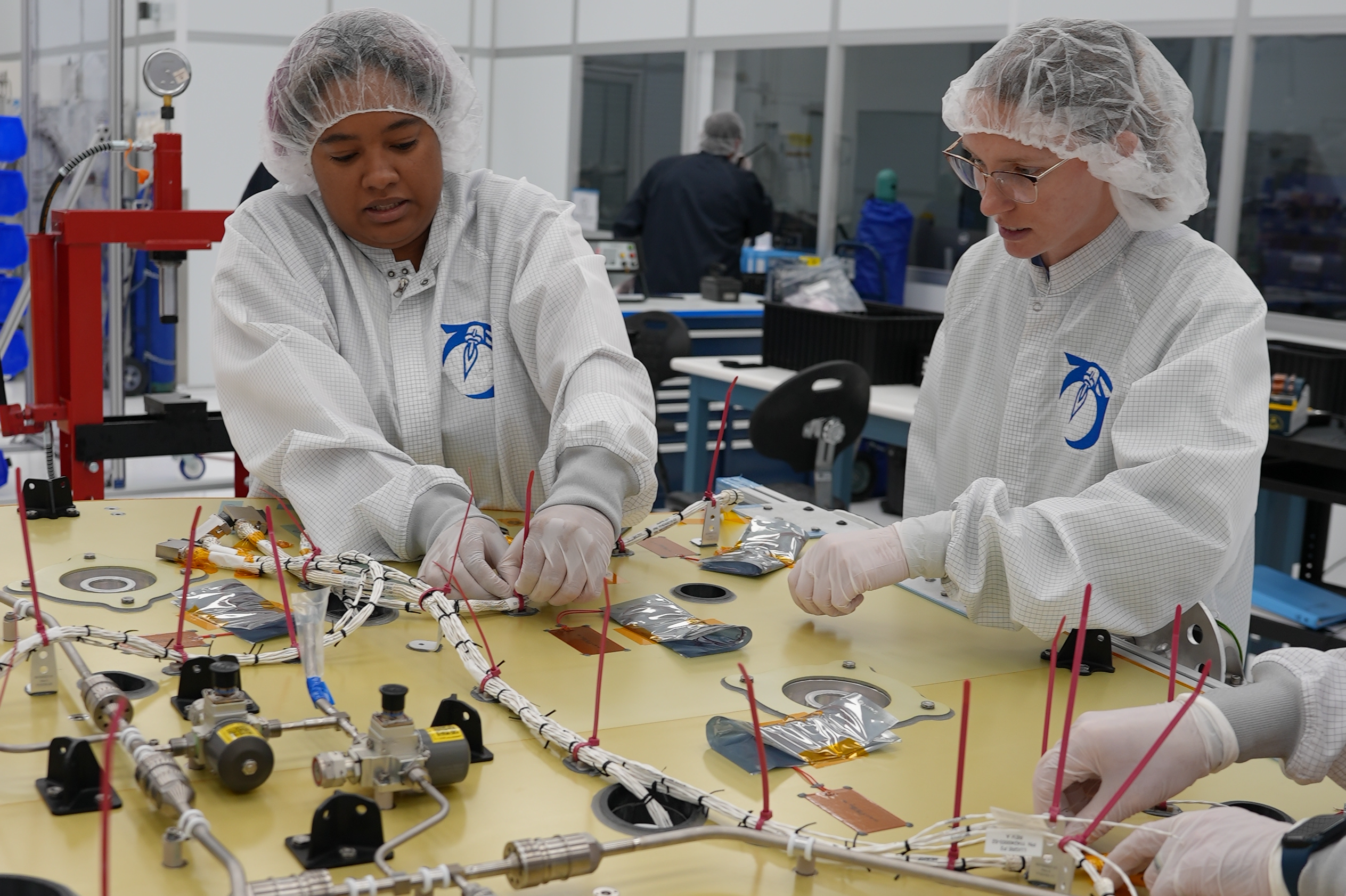 In-House Manufacturing
Blue Ghost is designed, built, and tested in house to support rapid mission schedules with less dependency on the supply chain.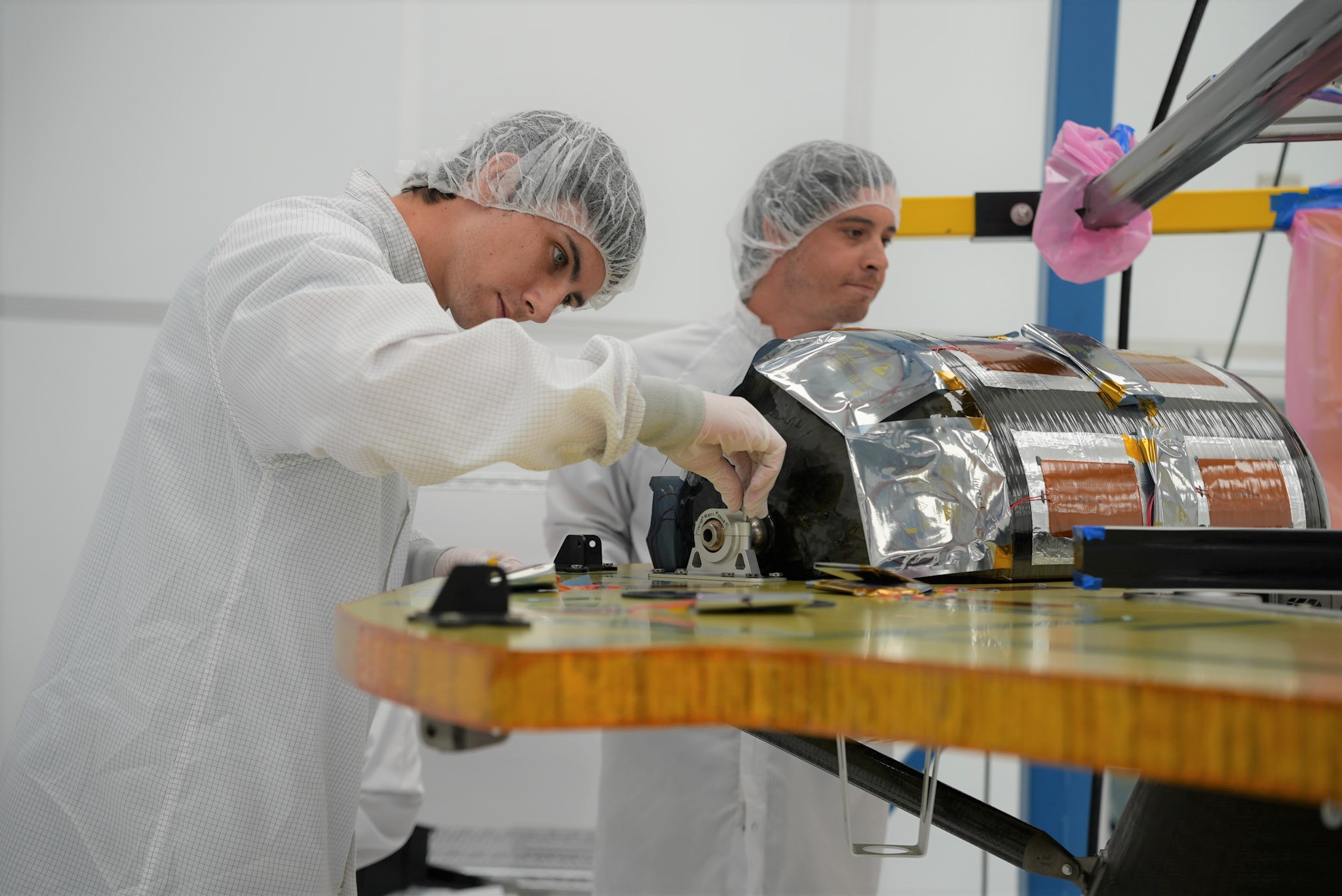 Vertically Integrated Components
Blue Ghost's core components are built using many of the same flight-proven technologies common to Firefly's launch and orbital vehicles for robust quality assurance.
Extensive Qualification Testing
Firefly conducts extensive qualification testing on each Blue Ghost component and the full structure to ensure the lander withstands all launch, transit, and landing load cases.
Fly with us to the Moon
Firefly has two current task orders through the NASA Commercial Lunar Payload Services (CLPS) initiative, totaling more than $200M in awards for Blue Ghost missions to the Moon in 2024 and 2026. Get in touch to learn more about joining our next mission or booking a dedicated mission customized to your payloads needs.
Lunar Careers
We're hiring talented, enthusiastic candidates to support our missions to the Moon.