Operations and Launch Facilities
From initial contact to the deployment of your spacecraft, Firefly's promise is to provide best in class customer experience. Our experienced team will work with you every step of the way to ensure your success. Supporting both dedicated as well as multiple manifest customers, Firefly launch sites provide you with a wide range of orbit options to best fit your overall business objectives.
Cedar Park, TX
Headquarters and Spacecraft Production
Our Cedar Park headquarters offers an open engineering environment to encourage collaboration, as well as the main Mission Control Center (MCC) where major stage tests, operations, and launches can be monitored and supported.
Briggs, TX
Launch Vehicle Production and Test Facilities'
Production, integration, and testing are all in one convenient location at our 200+ acre test facility in Briggs, Texas, just 30 minutes North of Firefly Headquarters.
SLC-2, Vandenberg Space Force Base
Firefly conducts Polar and SSO launches to high inclinations from SLC-2 at Vandenberg Space Force Base, California. VSFB can support launch azimuths from 140 degrees to 260 degrees.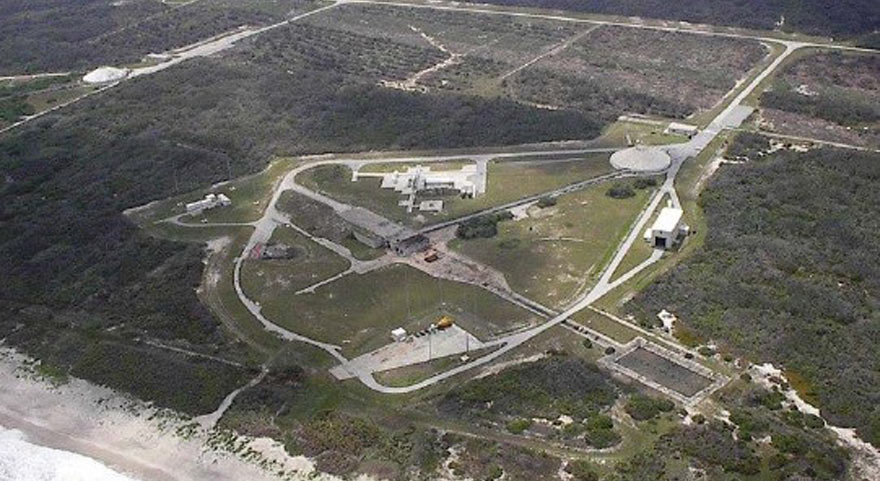 SLC-20, Cape Canaveral Space Force Station
SLC-20 is an established launch complex located at Cape Canaveral Space Force Station (CCSFS) Florida. CCSFS can support launch azimuths from 35 degrees to 120 degrees.